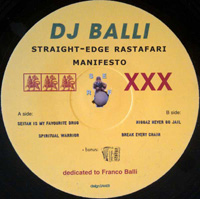 S.B.04 "Straight Edge Rastafari Manifesto" by Dj Balli
by
12 Maggio 2012
What??? 
A Rastafari painting crosses on his hands!!! And then a Straight-Edge doing weed?!?! Mirror to this oxymoron the sound of S.B.04 an extravaganza clash between mid-tempo industrial breaks, powerfull ragga riddims and Bolognese polka. Hey don't forget the 8 round bonus of Bolognese polka-core included in the vynil!!!  
DEDICATED TO FRANCO BALLI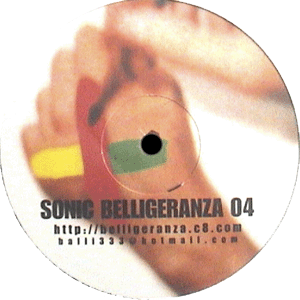 Cosa?!?! 
Un rastafari che si dipinge croci su entrambi le mani!!!! E poi uno straight-edge che si fuma dell'erba????  Speculare a questo ossimoro il sound di "Straigh-edge Rastafari Manifesto" un improbabile clash tra ritmiche mid-tempo industriali, ragga riddims e saccheggidi liscio spazzatura! Hey, oltre alle quattro tracce non dimenticare i ben 8 round di liscio-core extravaganza!!!! 
DEDICATO A FRANCO BALLI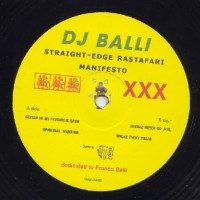 GET YOUR DIGITAL COPY HERE: