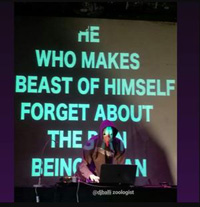 Meow, chirp, burp, oink, croak, quack, growl, woof woof Welcome to the sound Animal Farm, go on a audio-safari between Caninus grindcore, Insect Musicians, avian death-metal, dj Ba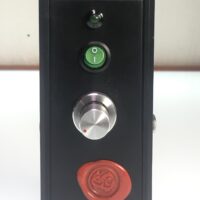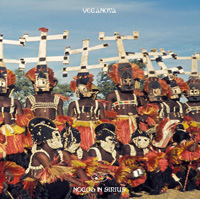 ARTIST: VeganovA TITLE: NoGod in Sirius YEAR: 2020 REF. CAT.: -Belligeranza 09 FORMAT: 2 x 12" gatefold with pop-up + digital LENGHT: 57':41"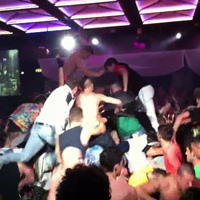 Human pyramid is a distinctive feature of the Italian gabber scene.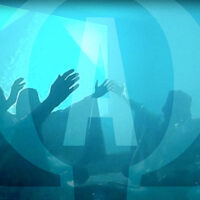 A gleam of hope is visible at the end of the tunnel. Aquarius Ωmega starts now their 333 days of music rehearsal to prepare a celebratory live-act planned for the end of current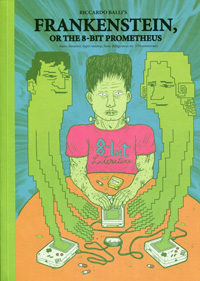 Through some sort of low-resolution séance, the author evokes the spirit of corpse reviver Giovanni Aldini (1762-1834), credited with having inspired The Modern Prometheus.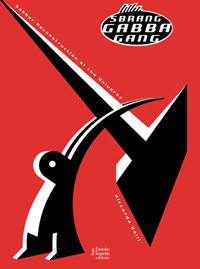 Movements that dig velocity. Movements that worship war. Movements that have been accused of being fascist. Sbrang gabba gang is the sound of two cultural movements violently...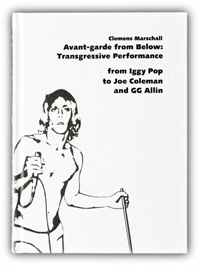 published by Rokko's Adventures.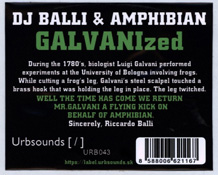 " GALVANIzed by blackout jappening just when Galvani is about to twitch frog's leg " dj Balli + Amphibian From "GALVANIzed" (2019, Urbsounds)